In the subject of the Nacional Pescara,
http://www.iphpbb.com/board/ftopic-4906 ... 9-226.html
it is spoken of the direction that I have put to him to the car. This that I present/display here it is another way to make a direction that uses for a P34 which not yet I have finished
I hope that it is not very difficult to explain this. The translation is of google and not if what you are going to read it is what attempt to explain.
wheels
has five pieces removed from a ball-point pen, a labeller and of clamps for the hair.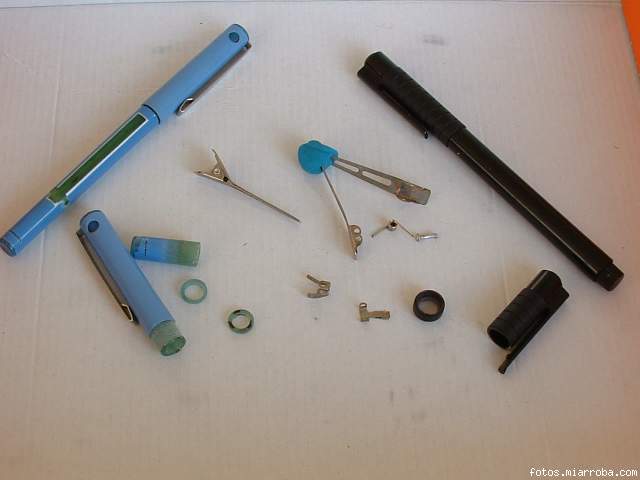 - A piece with a greater diameter (black). It will be the external part of the rim.
- Three equal pieces (greenish) that fit within previous the black piece. Of these three, the central piece will be frees. The other two will go glued on the inside and in the ends of the black piece
- Of metallic hair clips we cut and we worked the part where this the movable axis. We give a form him of "C" and left an extension where wrath the rod of control of the direction.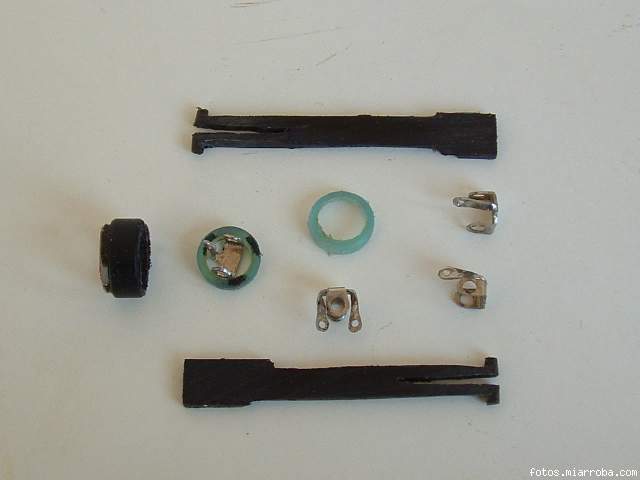 The metallic part we glued it in the central piece that is the one that is to turn freely. We both prepared axes with plastic of 2mm. In this photo we see that single they are worked in a side. We make a cut that will serve to us as wharf and two "projections" to fit the metallic piece.
Assembly:
We placed the three green pieces within the black, but single we glued those that go in the ends.
The power station with the metallic piece is frees.
We prepared aluminum stars (softdrink can) that we glued in the side of outside the rim. Valves of burner to finish the rim.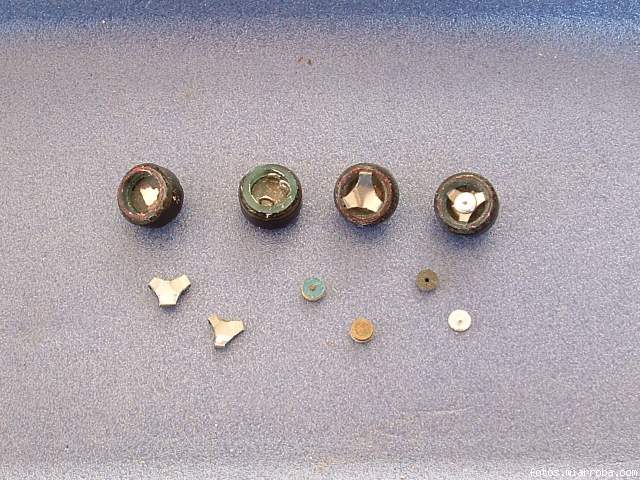 In the cradle:
We mounted the wheels in its axis.
With needles we connected the two wheels of he himself axis. These rods in center have a form of "U" that it connected both axes to the guide.
We prepared a large stone bench where wrath the set.
We have to in center put a piece (like a horizontal swing), that invests the movement of an axis and the other. The previous axis is the one that takes the direction from the guide.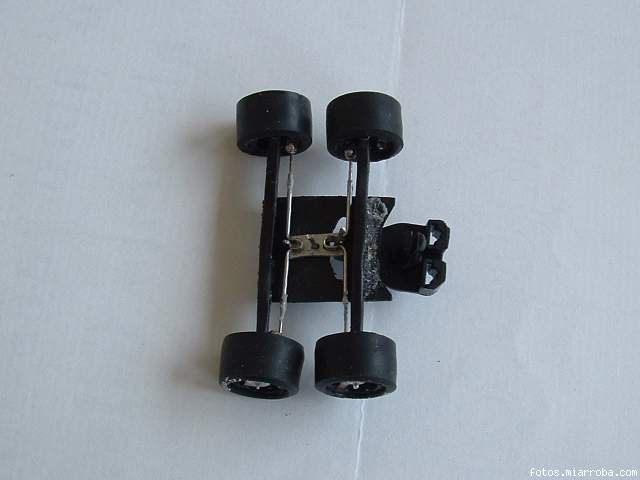 In the car:
We see the P34 (without finishing) with the mounted axes and the separated guide.
To observe the prolongation that has the guide to take the movement to the axes.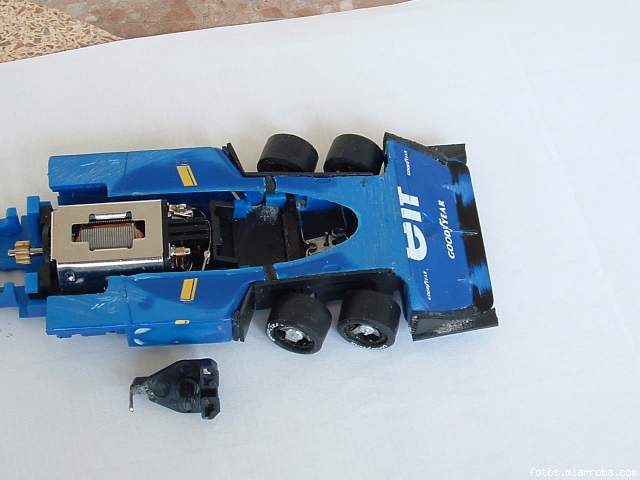 I hope that the translation of at least one devises. Luckily and of being necessary, some companion will put a little order
Andres
: Si hay un error "gordo" tu mismo
Saludos,
Frederic